At Allcontrols, our decades of industry expertise enable us to identify and deliver the  turnkey solution which is right for our customer's needs. With a variety of technologies available to us, including optical sorting, we can create and deliver the perfect solution to meet specific business requirements.
Optical sorters are used for sorting and separation in a variety of industries such as recycling and food processing. They can recognise the colour, size, shape, structural properties and chemical composition of objects. Depending on the types of cameras used and the software-driven intelligence of the image processing system, the sorter can compare objects with user-defined 'accept/reject' criteria to identify and remove defective products and foreign material from the product stream, or to separate fractions of different grades or types of materials.
Optical sorting solutions available from Allcontrols include:
The Cimbria SEA.HY
This system offers the unique option to sort granulate/flake polymer types and colour in real time. Polymers – including PET, PVC, PE, PP, PS, HDPE and many more – can be separated into high-purity fractions.
The SEA.HY uses hyperspectral near-infrared sensors, which can identify different polymers even if they have the same colour, thus enabling polymer flakes to be separated according to their chemical nature. The Cimbria SEA.HY can sort fraction sizes of between 2mm to 50mm. Two types of SEA.HY are available – standard or high resolution – depending on the applications required.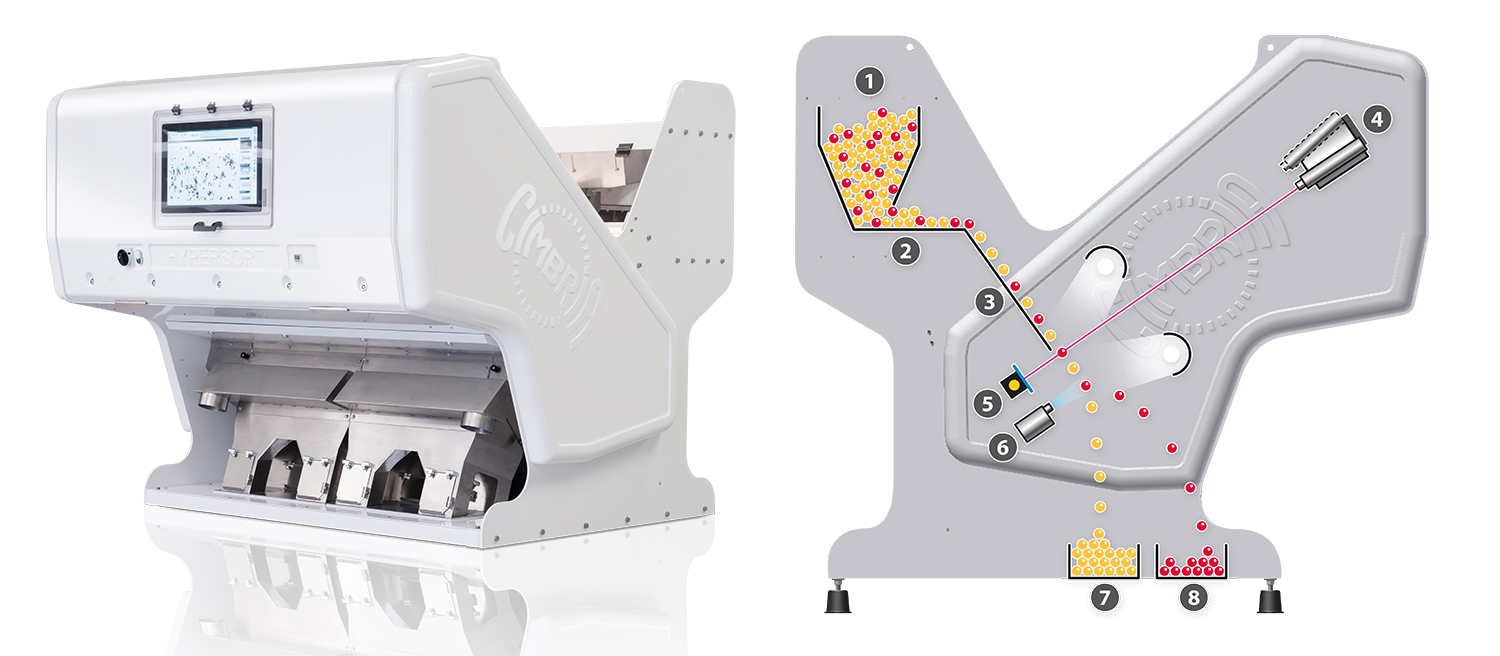 Operation
1 Infeed hopper
2 Vibratory feeder
3 Material chute
4 Hyperspectral and optical systems
5 Lighting and background
6 Ejectors
7 Accepted fraction
8 Ejected fraction