Allcontrols offers bespoke technical solutions for the recovery of residual metals and polymers from ASR.
ASR (also known as 'car fluff' or 'shredder light') is the waste produced after the shredding of ELV and metal recovery. Accounting for almost one third of a vehicle's mass, ASR consists of materials including plastics, rubber, elastomer, glass, textiles, wood and residual metal. With the right solutions, both metals and plastics can be recovered.
The recovery of ASR is becoming increasingly important, and in the EU alone, nearly three million tonnes per annum of ASR is generated. The European Directive 2000/53/EC established the requirement that vehicle and equipment manufacturers must ensure that new vehicles are reusable and/or recoverable to a minimum of 95% by weight per vehicle. To reach these targets, various post-shredder technologies have been developed with the aim of improving recovery of materials and energy from ASR.
ASR recovery solutions available from Allcontrols include: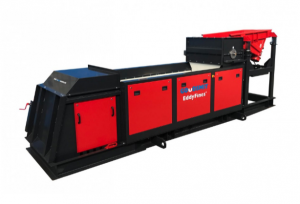 With the high-intensity eccentric ECS – with up to 950 pole-changes per second – it is possible to recover even the finest non-ferrous fractions (>0.5 mm) from ASR, without the risk of rotor burn-in.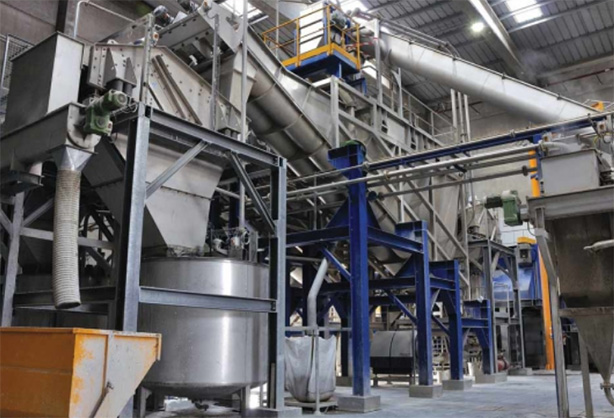 These can process large volumes and effectively recuperate fraction sizes >4mm, ensuring high recovery rates and yields.
The unique patented design, utilising calcium carbonate (CaCO 3 ) as a medium, maintains a consistent density. The operating costs are a tenth of comparable salt-based systems and are more environmentally friendly.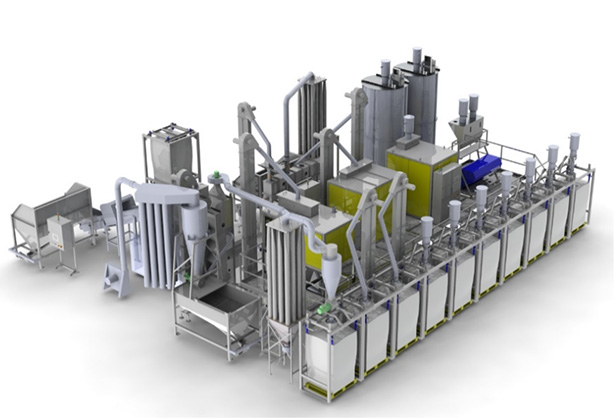 The floating fraction from the medium tank is further processed, using Hamos's unique electrostatic separator technologies. Product mixtures such as PP-filled, ABS and PS can be separated into high-purity fractions, allowing even black polymers to be separated.