Allcontrols is the sole distributor in the UK and Ireland for all Mesutronic metal detectors and metal separators.
By ensuring the removal of metal contamination, this straight-forward, cost-effective and highly efficient technology reduces machine down-time and improves product quality. The Mesutronic range achieves high sensitivities and stable operation for any manufacturing environment, so whether the requirement is metal detection or metal separation for conveying, vacuum transport, free-fall or any other process, Allcontrols can provide the right solution for business needs.
Not only does high quality metal detection equipment protect processing equipment from metal damage, it also reduces the risk of metal contamination in the final product, ensuring customer satisfaction and no possible issues with manufacturing downstream.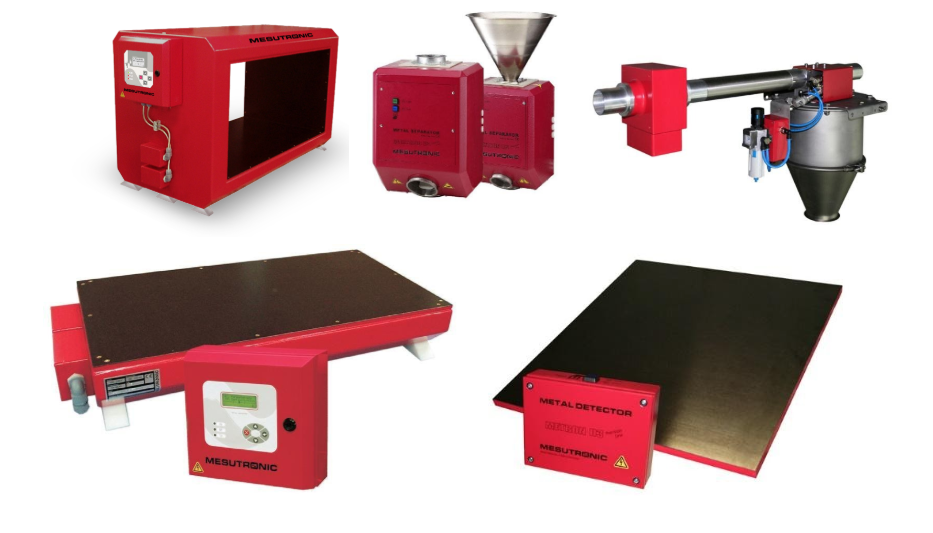 A high-tech control system is at the centre of all Mesutronic metal detectors and metal separators. Based on the balance coil principle, the system ensures reliable and precise detection for any type of metal (ferrous, non-ferrous or stainless steel). This control functionality enables Mesutronic metal detectors and metal separators to be networked and operated from a central computer system either via Wi-Fi or hard wiring.