Our years of industry experience and expertise at Allcontrols enable us to identify and provide the right turnkey solution for our customers' needs. With a variety of technologies, including optical sorters, we can work with them to deliver the perfect solution to meet their business requirements.
Optical sorters are used for sorting and separation in a variety of industries such as recycling and food processing. They can recognise the colour, size, shape, structural properties and chemical composition of objects. Depending on the types of cameras used and the software-driven intelligence of the image processing system, the sorter can compare objects with user-defined 'accept/reject' criteria to identify and remove defective products and foreign materials from the product stream, or to separate fractions of different grades or types of materials.
Optical sorting solutions available from Allcontrols include: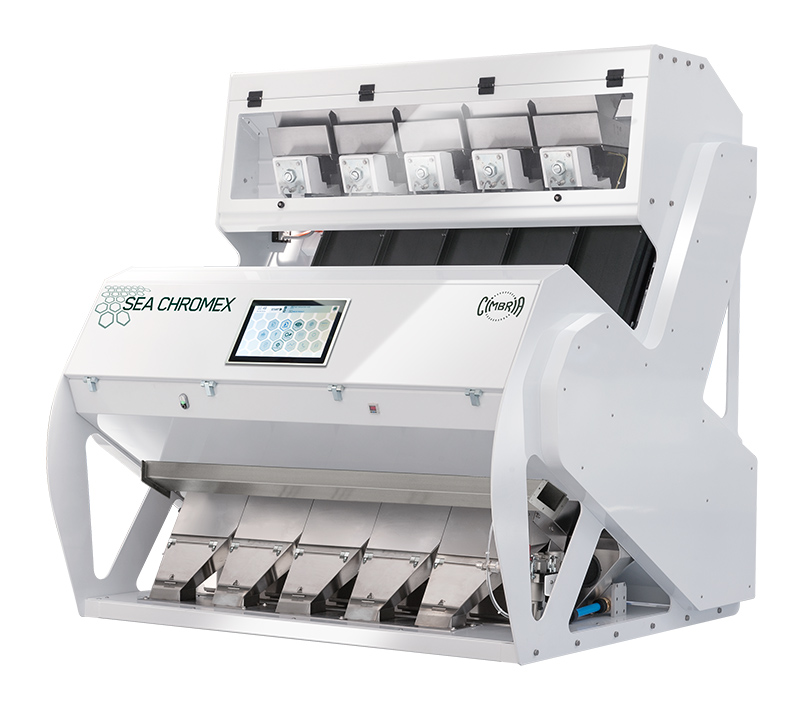 The Cimbria SEA.CX Optical Sorter:  This system is equipped with high-resolution full-colour RGB trichromatic cameras that allows a near human eye vision to sort precisely even small shade differences. Fitted with a shape-sizing function, it allows the unit to sort elements as per their geometric characteristics. The SEA.CX is available with up to seven chutes and can be configured for re-sort operation in real time. User-friendly software programming enables ease of operation, which can be adjusted to allow real-image setting directly onto the sorter touch-screen. This enables the defective elements to be channelled away from the required elements. In addition to the two RGB cameras per channel, the SEA.CX can be equipped with two additional cameras (NIR, InGaAs) per channel, depending on the sorting requirements.