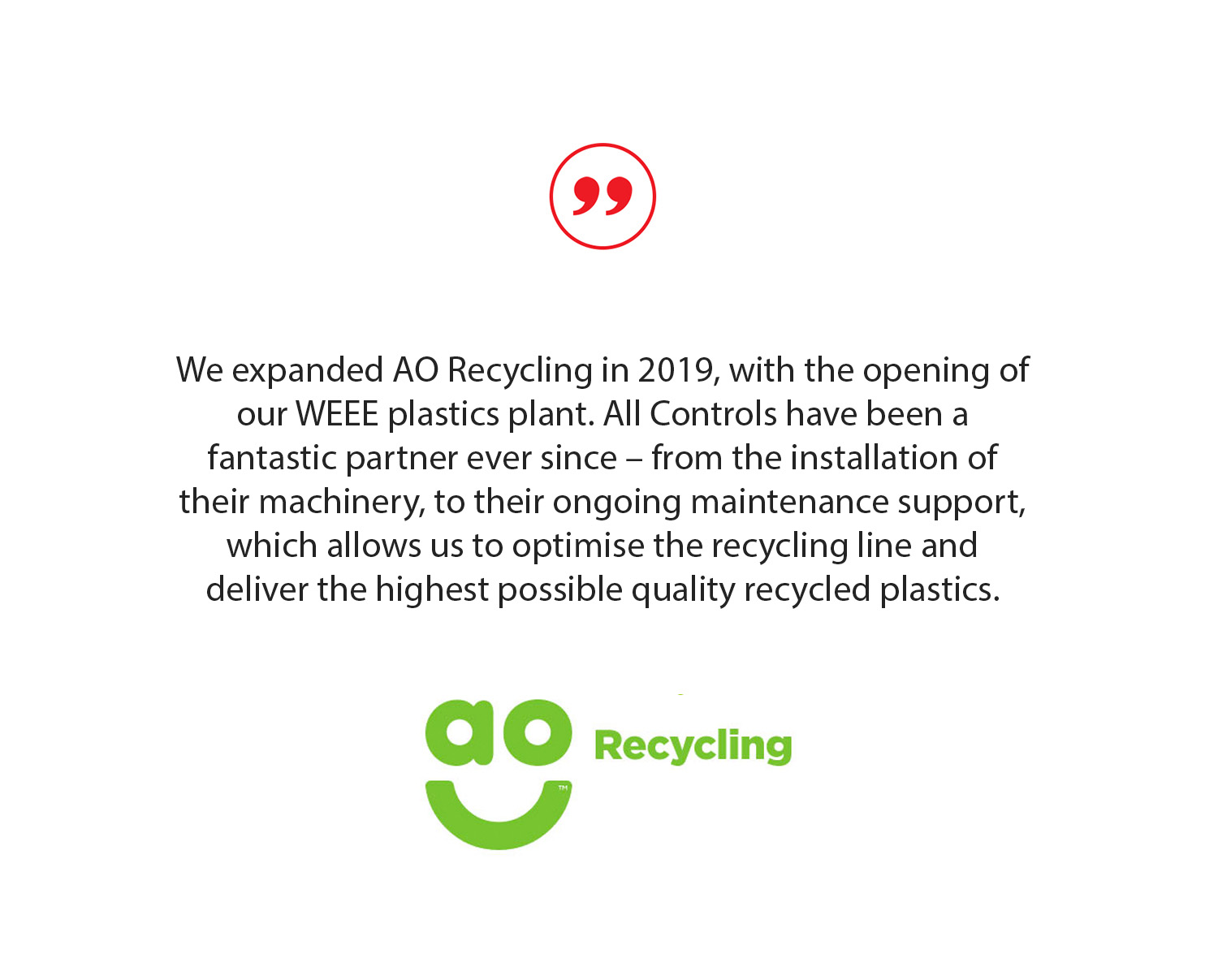 Rob Sant, MD, AO Recycling
"We expanded AO Recycling in 2019, with the opening of our WEEE plastics plant.
Allcontrols have been a fantastic partner ever since. From the installation of their machinery, to their ongoing maintenance support, which allows us to optimise the recycling line and deliver the highest possible quality recycled plastics.
This continues to help immensely towards AO's vision of a true circular economy, whereby we aim to get recycled plastics back into the production line for new household appliances."