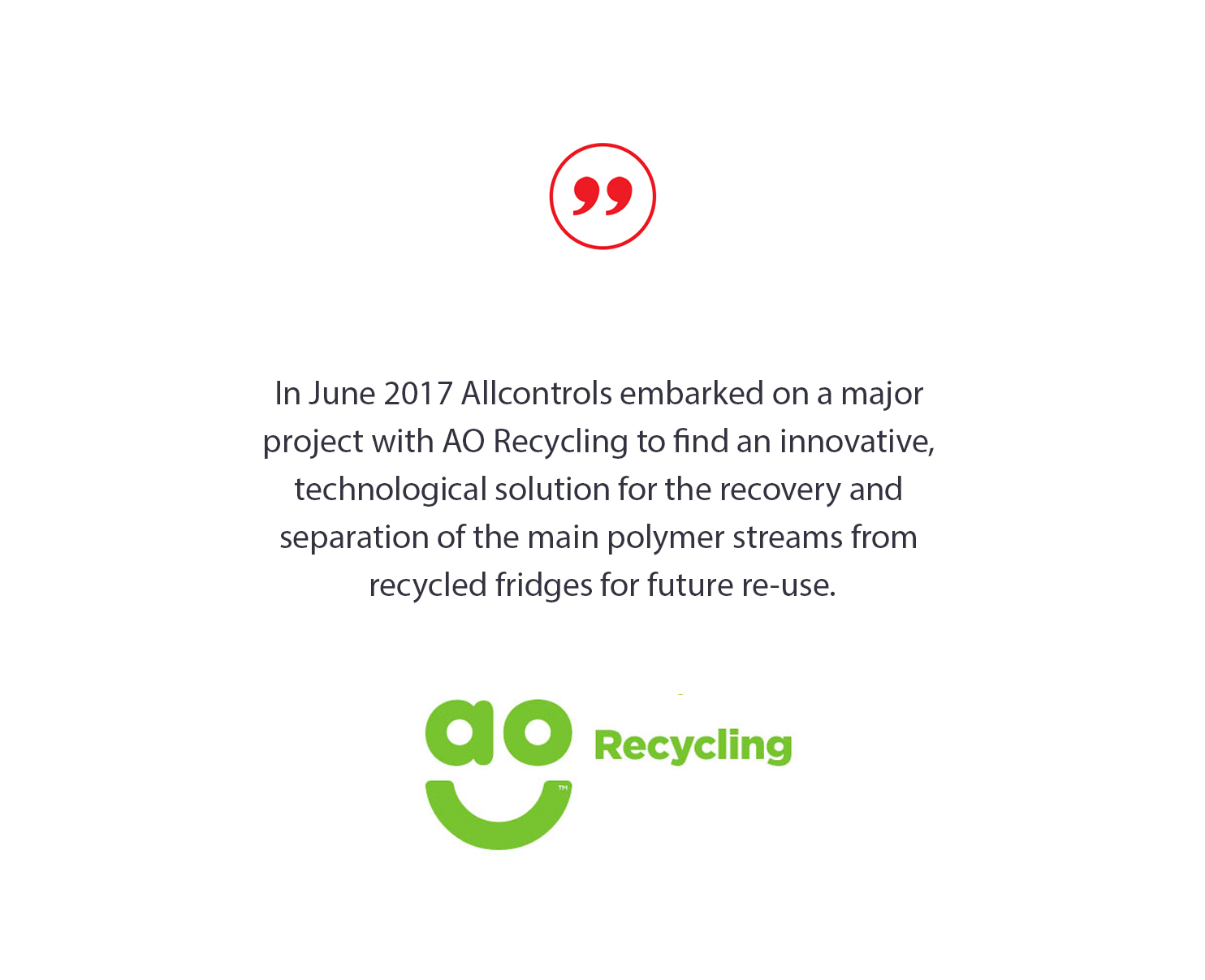 Allcontrols and AO Recycling
Ever wondered what happens to your old fridge?
In June 2017 Allcontrols embarked on a major project with AO Recycling to find an innovative, technological solution for the recovery and separation of the main polymer streams from recycled fridges for future re-use.
The developed process consisted of four main stages:
– The first incorporated the use of sink-float processes for the separation of PP/PE and  ABS/PS/PP20 from the other WEEE polymers in accordance with their densities.
– The second stage involved size reduction of ABS/PS/PP20.
– The third stage utilised colour sorting for the separation into white and jazz polymer streams.
– The final stage uses electrostatic separation to sort into individual fractions into high purity ABS, PS and PP20 polymers.