Mesutronic QUICKTRON 07 RH HyQ Clean Metal Separator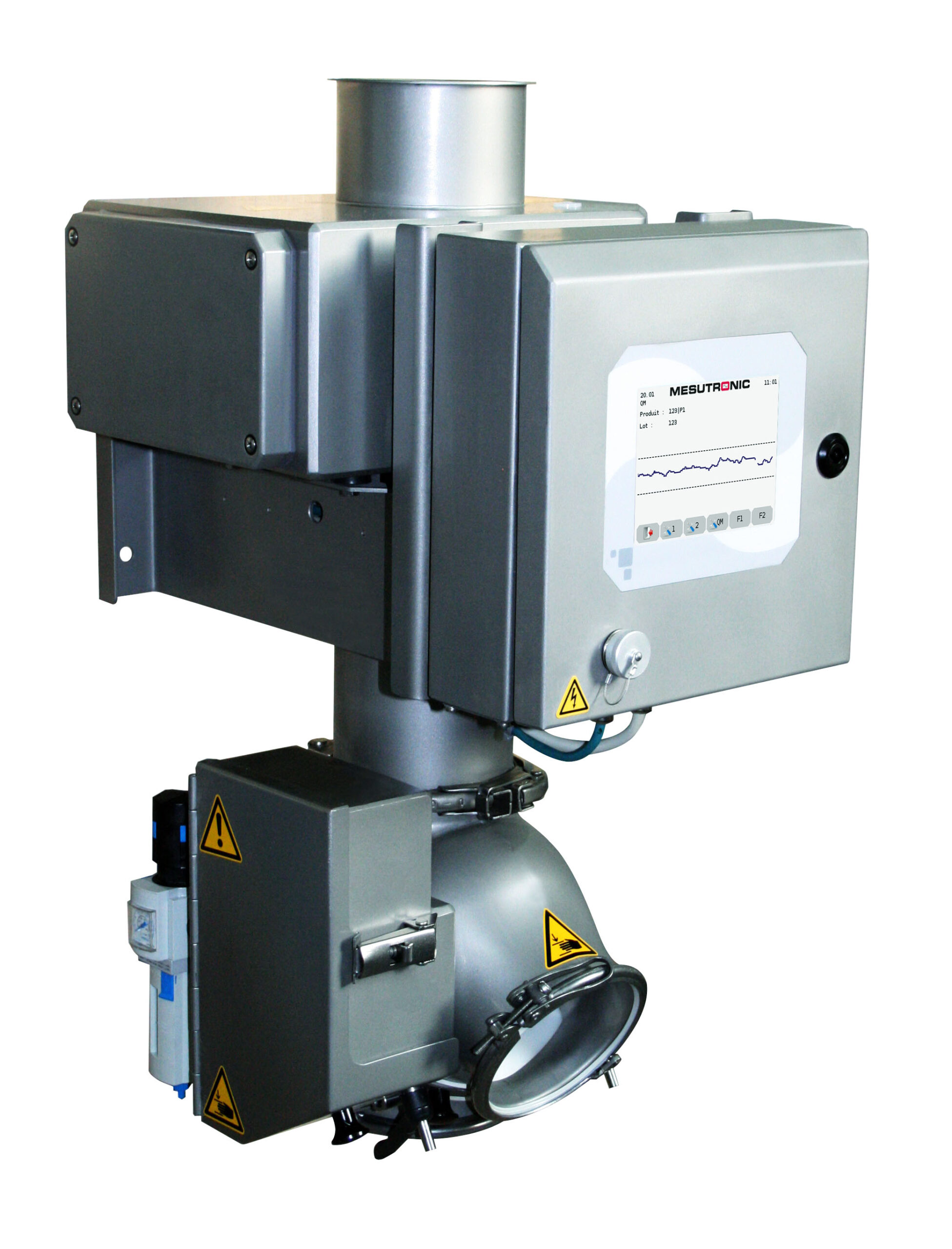 The Mesutronic QUICKTRON 07 RH HyQ Clean metal separator is designed for the thorough inspection of free-falling bulk pharmaceutical, chemical, household and personal care products and is compliant with the most stringent of hygiene requirements.
The system delivers extremely precise metal detection in a compact design that is easy to integrate into any production process. The QUICKTRON 07 RH HyQ Clean's pneumatic reject device is stable and reliable, providing confidence that rejected material is deposited safely. This is designed to be removed without the use of tools for quick and easy cleaning, reducing any downtime between product changes and daily maintenance.
The unit's construction ensures that the system is immune to outside interference. Its throughput tube is integral to the sensing head, thus eliminating the potential for any product to be trapped in the free space and any possible interference this may cause.
The QUICKTRON's reliable monitoring system provides confidence that the unit's electronics, air supply and reject device are operating at all times, and that any fault is reported immediately, should the need arise. The Quicktron 07 RH HyQ is manufactured to all the strictest of industry standards and complies with all retailer specifications.
Finally, but importantly, this unit can be supplied with either a remote or integrated control panel.
Also available for the QUICKTRON 07 HyQ Clean is an inline test station, with test piece insertion and trapping for easy recovery of calibrated test pieces (which are available in various diameters). These additions are designed to be easily retrofittable and are suitable for ATEX applications.