Mesutronic METRON 07 PowerLine Metal Detector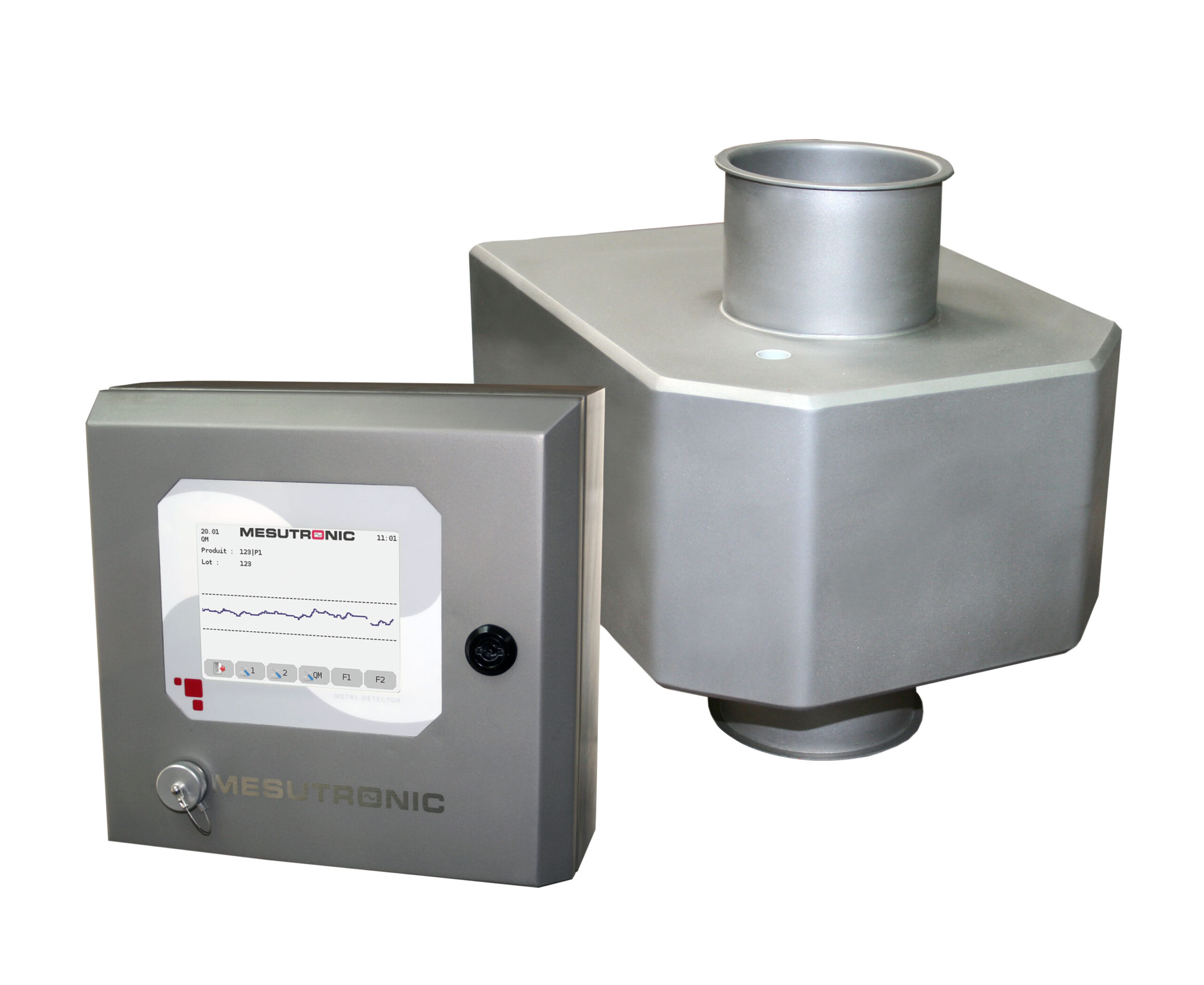 The Mesutronic METRON 07 PowerLine is a metal detector with round aperture that is designed for installation in bulk conveying lines, such as for grains, powders, and granulate materials.
Detecting metals encapsulated in products or as loose parts, the METRON 07 PowerLine is totally shielded from outside noise and so is immune from electromagnetic interference.
Complying to the strictest of hygiene requirements, the METRON 07 PowerLine is designed to be easy to operate, using advanced AMD 07 electronics for monitoring the performance and a user friendly 5.7" colour touchscreen interface.
Variability and flexibility are designed in as part of the METRON tailor-made system concept. With no sensing tube and no static discharges, false rejects are eliminated and there is no potential interference from products trapped between the detector and through-put pipe. With dynamic auto-tracking, a highly selective digital filter guarantees maximum sensitivity in the event of product effect change.
The METRON 07 PowerLine's password-protected user management system can be linked to a network for data management and monitoring purposes, meaning the information is clearly and easily accessible.
Several languages other than English are preloaded in the user interface, if required.