Mesutronic METRON 05 CI Tunnel Metal Detector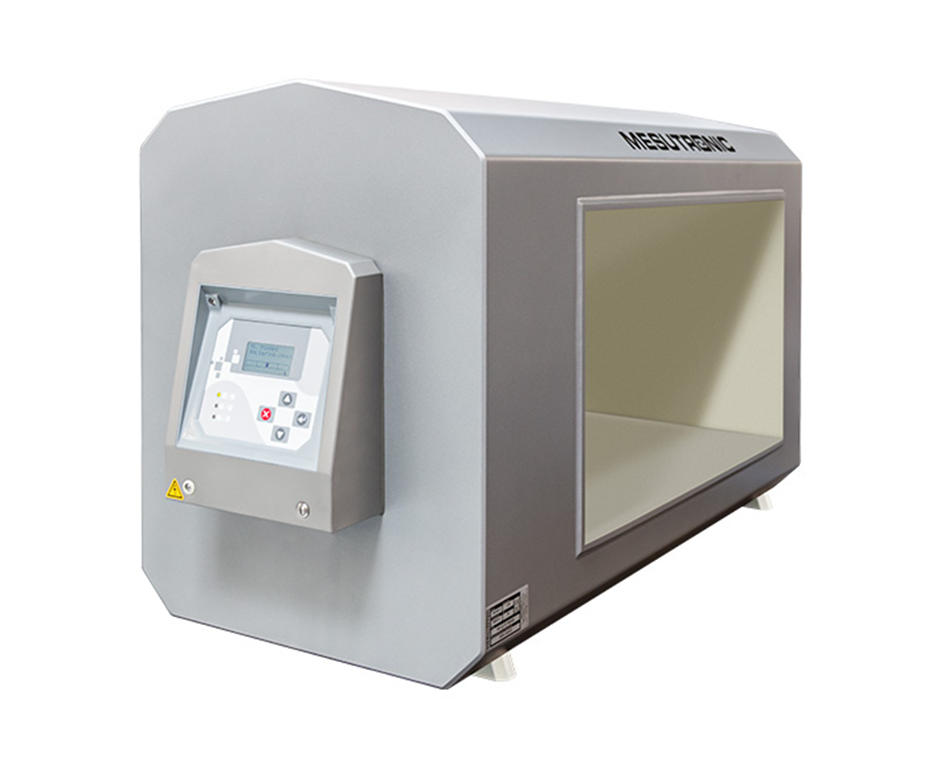 The mid-range Mesutronic METRON 05 CI tunnel metal detector has integrated evaluation electronics and is commonly used for quality control or machine protection within the hygiene and textile industries, as part of a motorised conveyor or chute system.
This METRON 05 CI is designed for the inspection of packed, bulk or wet products, and can detect all metal contaminants encapsulated or as loose parts. Complying to the strictest of hygiene requirements, this reliable metal detector is also easy to use, with sophisticated, highly sensitive monitoring, technology and a user-friendly LCD graphic display with four-button operation.
With auto-tracking and auto balance, the digital filter guarantees maximum sensitivity, in the event of product effect change. The three-level password-protected user management system can be linked to the network for centralised data management and monitoring purposes, ensuring the information is clear and easily accessible.
As well as an English user-interface several other languages are preloaded, if required.
Special versions of the METRON 05 CI are available that have additional features and functionality, including explosion-proof and high temperature models, plus units with remote displays and customised finishes.