Mesutronic TRANSTRON Conveyor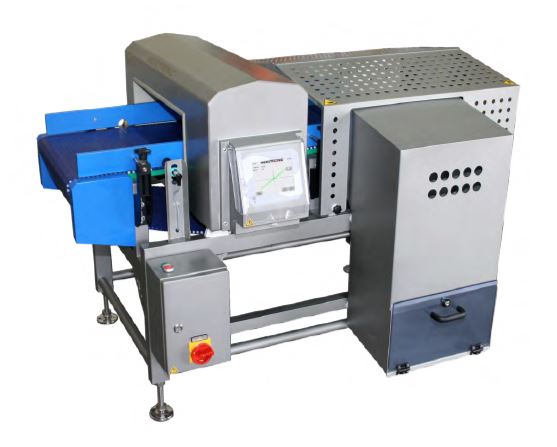 The Mesutronic TRANSTRON range of conveyors are designed specifically for the transport of bulk, fresh and packaged goods in a production environment.
Whether your requirement is for an inline or free-standing system, the TRANSTON range provides the facility to integrate safely and easily with both the high-performing METRON 05 and METRON 07 CI metal detectors, while conforming to all required standards.
The design is extremely hygienic and easily accessible for quick cleaning, using high quality components and providing trouble-free operation and stable detection performance.
The TRANSTRON conveying system delivers an extremely efficient performance when used with a wide variety of products across a range of categories, from fresh fruit and vegetables, meat and frozen goods to textiles, pharmaceuticals and healthcare.
An extensive range of additional options are also available for specific bespoke operational requirements including:
Elevators
Extended length
Retracting belt conveyors
Modular conveyor belts
Product reject devices
Air-blast systems
Pusher and stop-on detect mechanisms
Auto-test facilities
Reject bins
IP69 washdown – able to handle the harshest of detergent solutions
The TRANSTRON range includes robust bulk-bag systems offering performance of exceptional sensitivity.
At allcontrols, we understand the difficulties our customers face, particularly with operational space constraints. As such, we can offer recommendations for bespoke designs of TRANSTRON systems to help overcome potential issues relating to equipment size.