Mesutronic QUICKTRON 05 A Metal Separator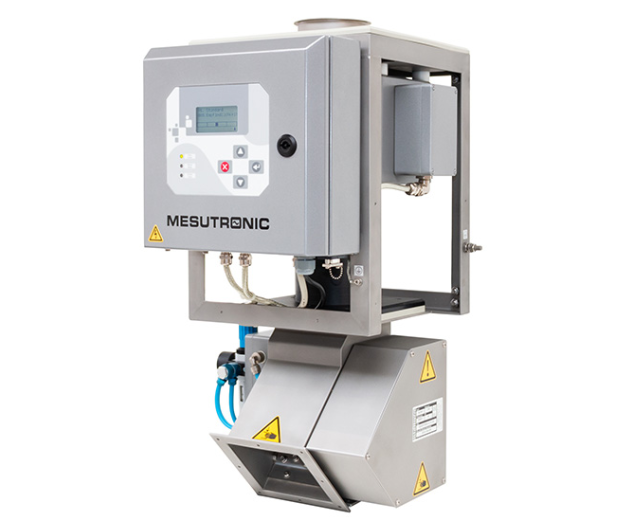 The Mesutronic QUICKTRON 05 A metal separator is designed for the thorough examination of free-falling bulk products, detecting and separating all metals encapsulated or as loose parts. The design is proven to be robust in the most challenging of environments, making it a durable and solid investment.
Its compact construction ensures the system is easy to integrate into any production process. The pneumatic reject device that is included is stable and reliable, providing confidence that rejected material is deposited safely.
The throughput tube is integral to the sensing head, thus eliminating any product from being trapped in the free space. This, in turn, negates any potential interference from loose trapped product or outside.
The QUICKTRON 05 A's reliable monitoring system ensures that the electronics, air supply and reject device are always operating and that, should the need arise, any fault is reported immediately.
Different versions of the unit are available to meet particular demands and types of application, including specialist high temperature and ATEX-compliant models.
For convenience, this unit can be supplied with either a remote or integrated control panel.