Mesutronic PIPELINE 07 O Metal Separator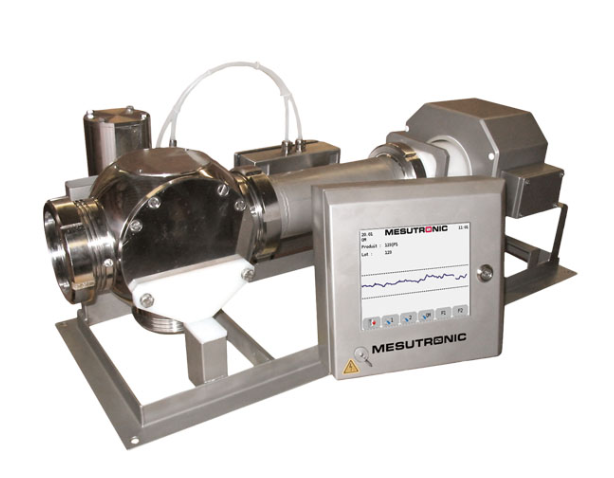 The Mesutronic PIPELINE 07 O metal separator is designed for installation in pressurised conveying lines, to remove metal contaminants within liquid/fluid products such as baby food and sauces.
This extremely precise machine detects all metals encapsulated in products or as loose parts. Complying to the strictest of hygiene requirements this reliable and durable metal detector is easy to operate, using advanced AMD 07 electronics for monitoring the performance and featuring a user-friendly 5.7" colour touchscreen.
The unit's hygienic three-way separating valve design, without dead spots, is suitable for cleaning-in-progress.
With dynamic auto-tracking, a highly selective digital filter guarantees maximum sensitivity in the event of product effect change.
Other versions of Mesutronic PIPELINE 07 O are available for specialist applications, offering additional functionality and features including models designed to handle abrasive products and high temperatures, and units equipped with a remote display.
The unit's password-protected user management system can be linked to the network for data management and monitoring purposes, enabling information from the separator to  be clear and easily accessible. Several languages other than English are preloaded, if required.