Mesutronic METRON 07 FlatLine Metal Detector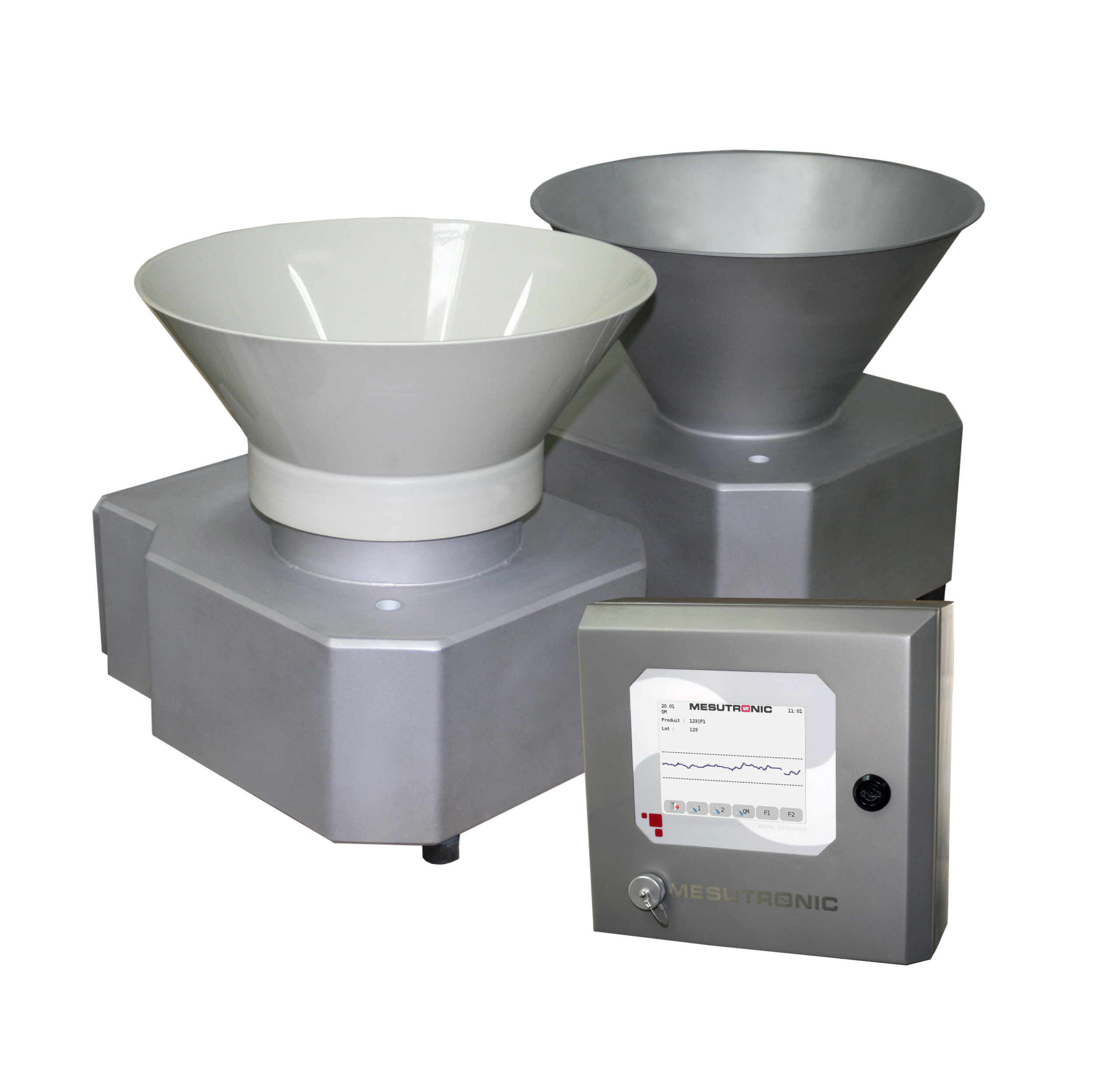 The Mesutronic METRON 07 FlatLine is a slim metal detector with a round aperture that is designed for mounting between multi-head weighers and vertical form fill sealing (VFFS) machines.
Detecting all metals encapsulated in solid products or as loose parts, this reliable and durable unit is simple to operate, has a user-friendly interface and is totally shielded against external electromagnetic interference.
With a high standard of detection accuracy and ultimate operational safety as standard this detector is compliant with all required standards and retail specifications, and the system designed to offer users a variable and flexible solution.
The METRON 07 FlatLine's mesuCAGE technology enables minimum installation height for maximum integration due to the reduced metal-free zone requirement.  With no sensing tube and no static discharges, false rejects are eliminated and there is no interference from product trapped between the detector and through-put pipe. With dynamic auto-tracking, a highly selective digital filter guarantees maximum sensitivity in the event of product effect change.
The METRON 07 FlatLine's password-protected user management system can be linked to a network for data management and monitoring purposes, ensuring information from the system is clearly and easily accessible.
In addition to English, several other languages are preloaded for the user interface, if required.