Mesutronic METRON 07 CI Tunnel Metal Detector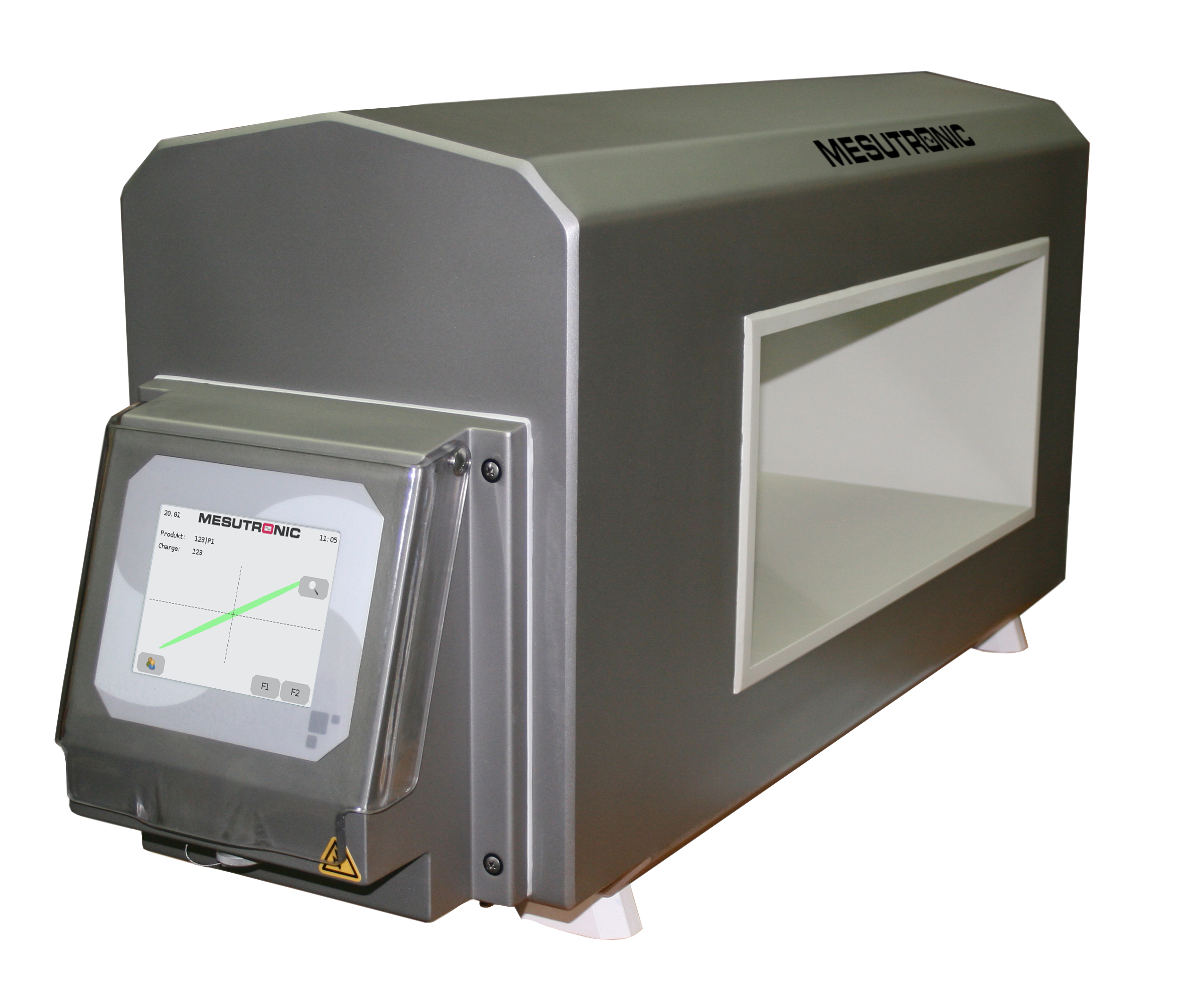 The Mesutronic METRON 07 CI tunnel metal detector features integrated evaluation electronics and is commonly used for quality control or machine protection within the food, pharmaceutical and textile industries, combined with a motorised conveyor or chute system.  The unique mesuCAGE technology enhances both stability and performance, with minimal floor space required. 
This extremely precise machine detects all metals encapsulated or as loose parts.
Complying to the strictest of hygiene requirements, this reliable and durable metal detector is easy to use with its operation using advanced AMD 07 electronics for monitoring the performance and a user-friendly 5.7" colour touchscreen interface.
With dynamic auto-tracking, a highly selective digital filter guarantees maximum sensitivity in the event of product effect change.
The password-protected user management system can be linked to networks for data management and monitoring purposes, ensuring information from the system is clear and easily accessible. And as well as an English user interface, several other languages are preloaded, if required.
Special versions of the METRON 07 CI are available that feature additional features and functionality, including explosion-proof and high temperature units, plus models with remote displays and customised finishes.