Mesutronic autoTEST System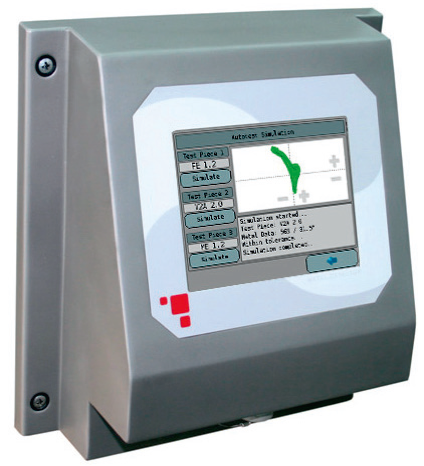 The innovative Mesutronic autoTEST system assists users in the validation of their metal detection systems and is primarily aimed at organisations within the food industry. It offers the customer a simple, safe, reliable and precise method of testing the performance of a metal detection system, alongside the manual regulatory test regime, saving both personnel and production line downtime.
Operates autonomously and independently
The autoTEST electronics are located in a separate housing outside the metal detector and, together with the signal coil and its own software, represents a self-contained system. This makes it completely independent and secure against manipulation, preventing human error.
Traceable, auditable and consistent
All relevant events are logged via the autoTEST system.
The greatest challenge in the validation process is to insert a test piece at any time and with high repeatability into the product to be checked. The autoTEST system solves this problem, with the advanced technology of the system's signal generation ensuring that the test piece signal is always generated at the same point on the product. More extensive requirements are also met – for example, if the conveyed product must be tested in different places, this can also be implemented with high repeatability.
The autoTEST option is available for all Mesutronic systems featuring AMD07 control technology. Other versions which are ATEX and IP69k-compliant are available.